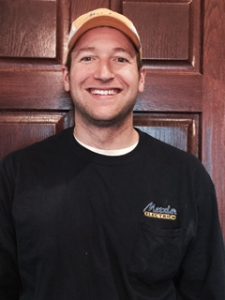 Meet Rory! Rory started with our company in May of 2003. Throughout Rory's career with Metzler Electric, Inc. he has accomplished many milestones including completing the apprenticeship program and obtaining his Master Electrician License. Rory currently works as a Master Electrician managing commercial and industrial projects. Rory is not only an amazing electrician he is also a great guy. He takes exceptional care of our customers and takes great pride in his work.
In Rory's free time he enjoys spending time with his family (including his wife and two children), participating in outdoor activities, watching the Packers play football and eating Mexican food.
Metzler Electric, Inc. would like to extend our gratitude to Rory on 12 years of dedication and hard work. You are a great asset to our company!